CQ INTERNATIONAL CO. INC.
Committed to Pursuing Excellence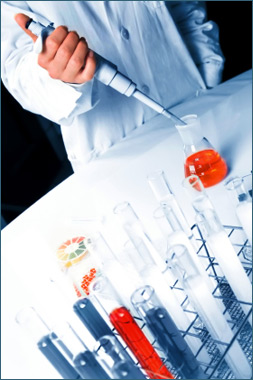 Established in 1993, CQ International Co. Inc. is a global leader in developing and exporting high quality active pharmaceutical ingredients (APIs) from China to regulated markets. CQ has an excellent regulatory approval record and is committed to providing the best value of product selection, quality, service, and price to our customers.
The following summarizes our advantages:
Specialized Products We differentiate ourselves from other companies by developing and producing products that require an exceptionally high degree of expertise and knowledge.
Sourcing and Developing Niche and Purest Products We use our extensive network connections to find our customers the most reliable Chinese manufacturer for the desired product. We work on an exclusive contract basis with Chinese manufacturers who share a common vision and complementary strengths. Furthermore, we only select manufacturers that produce the purest product for the highest standard of quality.
Outstanding cGMP Acceptance Record Unlike other Chinese API agents, we use our language advantage, dedication, and expertise to facilitate timely FDA approval for our customers. Our thoroughly experienced in-house technical and regulatory staff are bilingual in Chinese and English, with doctoral training in the U.S. We continuously provide our represented manufacturers with current industry guidance and regulatory requirements. As a result, we have earned a stellar reputation for assuring that our manufacturers successfully pass FDA reviews and cGMP inspection.
Competitive Price Because we have mutual understanding with our suppliers, we are able to pass on the most competitive prices to our customers.
With almost two decades of experience in the commercialization of APIs in regulated markets, we are focused on enhancing our global position, improving our cost structure, and targeting products that will bring our customers long term growth.